BP Underground is a documentary series exploring the underground youth subcultures of Budapest, Hungary in the 90s and 2000s, right after the iron curtain fell. The underground scene of Budapest and its musical subcultures are a vital and essential part of wider Hungarian culture. This series deals with how these small scenes built bigger communities and how they affected our society – and still do to this day. It uncovers how Budapest contributed to this phenomenon. What were the unwritten rules of these subcultural groups? What were their unique symbols, special uniforms, legendary venues, and heroic figures. What's the personal story behind all this? The directors, Anna Koltay and Esther Turan, as integral parts of these movements themselves, their insight and access to bring untold stories to light.
Moviebar Productions the documentary as a labor of love.
Please help the crew continue with the production. In case you'd like to make a donation, feel free to send your contribution via Paypal using the button below.
NEWS
The new BP Underground Electronic Music episode is in cinemas nationwide!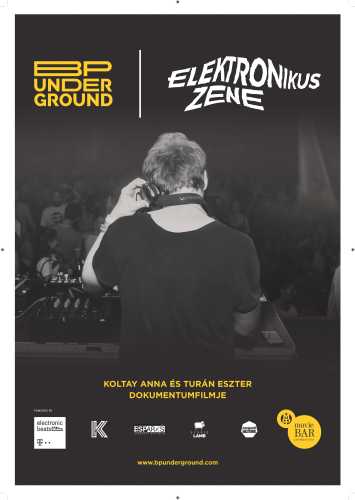 ELECTRONIC MUSIC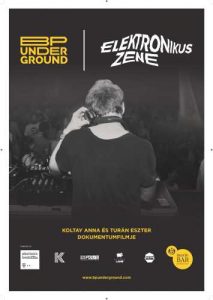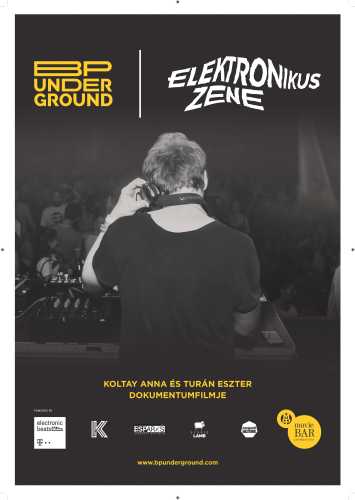 The third part of the BP Underground series is about Budapest's underground electronic music scene. Just like the other episodes it also evokes the emergence and growth of the genre with its unique visual world and a lot of archive footage.
Among other things, it seeks to discover how Budapest as a center shaped the subculture. The BP Underground electronic music episode acts as a kind of time capsule to bring the feelings of the 90's back from an era of unrestrained influx of western influences when it was trendy to attend Acid Parties, everyone was into Rave, and Goa Trance and the best parties were at Katlan and Frankhegy. Copied cassette tapes were spreading like mushroom, many were trying out imported drugs while listening to Tilos Radio and DJ Palotai was a god. How did the characteristics of each style evolve? What is the difference between jungle and drum and bass? How does one learn to love goa trance and how does one become a techno freak? The social aspect is also put into focus: Is there any socially decisive factor as to who chooses the electronic music scene? Who are the personalities still known today that used to be central figures? What do they think about their roots decades later? What does it mean for some of the musicians to rise from being unknown underground artists to achieving national fame? What is the specific Hungarian flavor of the different styles which are mainly rooted in British/American culture? What is the underground electronic music scene like today? Is it still relevant? Does it still have power and a voice in our digital world? To what extent did it remain underground?
INTERVIEWEES
Bernáthy Zsiga
Berkes Dorka "Dork"
Deák Ambrus "AMB"
Deutsch Gábor "Anorganik"
Erdélyi Zsolt "Superman"
Erdősi Statik Gábor
Fejér Balázs "Naga"
Fodor Attila "Kevin"
Fülöp Farkas
Karányi Dani
Kántor István "Isu"
Kömlődi Ferenc
L. Laki László
Manek
Mayer Balázs "Kenguru"
Milkovics Mátyás
Oleg
Papp László
Prieger Zsolt
Ráday Dávid "Raasa"
Szabó Simon
Szabó Zoltán "Lui"
Titusz
Tímár György "Jirzij"
Tollner Máté
Tom Select
Tóth András "Wegha"
Tóth Renáta "DJ Ren"
Vajdai Vili
Valdinger Gábor
Vályi Gábor "Shuriken"
Zságer Balázs

CREW
Director: Koltay Anna, Turán Eszter
Producer: Turán Eszter
Co-producer: Romwalter Judit, Trepper Viktória
Cinematographer: Bálint Dániel
Operators: Domokos Balázs, Táborosi András
B Camera operators: Kóródi Dániel, Vaszari Júlia
Production manager: Jónás Rita
Production assistant: Fürst Bence, Mózes Anita
Editor: Grünvalszky Ágnes
Sound: Dóczy Áron, Gubinyi Zoltán, Gyula Márk, Vörös Menyhért
Lights: Endrédi Richárd, Farkas Zoltán, Gönczöl Viktor, Rácsai Dávid, Tamus Márton, Vékony Dániel
L.A. CREW:
Camera: Bobby Bobby Quillard
Sound: Schrank Doma
Post production supervisor: Környei Márk – Studio Lamb
Sound engineer: Fejér Mihály
Mastering: Deutch Gábor – Anorganik
Colorist: Bognár Szandra
Logo: Blik Dániel
Graphics: Markovics Balázs
Photo: Cseke Dorka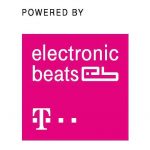 HIP-HOP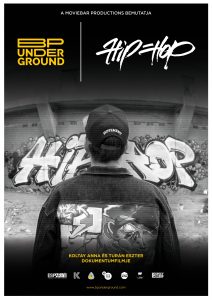 The first ever documentary film about the underground hip hop scene of Budapest, Hungary will premiere in the summer of 2018.
It follows on from the first episode of the documentary series "BP Underground", which had a successful premiere in July 2017, at the popular venue Toldi cinema in Budapest.
BP Underground – Hardcore/Punk was selected to numerous film festivals, Europe-wide. Rockmaraton, a music festival, named a whole stage after the project. The directors, Anna Koltay and Esther Turan, have just completed the second, much anticipated episode of the series, focused on the hip hop scene of Budapest. BP Underground is an homage to Budapest's underground youth subcultures. The aim of each episode is to show how small scenes built bigger communities and how they affected our society. Not only do they explore the influential tunes, the message, legendary venues and record stores, heroic figures of the subculture from humble beginnings to highlights from the golden age, the 90s through the 2000s, but they also reflect on today.
The second episode of BP Underground is about the underground hip hop culture of Budapest. Similarly to the previous Hardcore/Punk episode, it builds a unique visual world including many original archive clips, documenting the birth and thriving of Hungarian hip hop. The movie will guide viewers through the much-loved talent contest, Fila Rap Jam, and historical event-series like Gimmeshot, Microfonparties and the OSG. On top of that, viewers will get an insight into sadly-missed venues like Filotorigát, Maszk klub and Kultiplex.
Besides dealing with the most important characters, from rappers to MCs and DJs, it also introduces the viewer to the Hungarian culture of graffiti, gypsy hip hop, female performers and break dancers. The upcoming episode aims to discover how the capital of Hungary, as a center, shaped the subculture, and how a cultural exchange took place between the hip hop figures from the countryside and the faces of Budapest hip hop.
BP Underground's Hip Hop episode is a historical deep-dive, transporting the viewer back to the true 90's and 2000's feeling: an era of overflowing Western influence, when hanging around street corners, playing street basketball, Yo! MTV Raps and home-copied cassettes bloomed like they never did before… The film also explores how social background connects to choosing a subculture – is it the strong desire of belonging somewhere? How did gangs develop, why was it a matter of life or death who belonged to which one, and why do these eternal rivalries persist?
Who are the icons who are still well-known today, who were the central figures back in the day and, decades after, what do they think about their roots? What does national fame mean to those who started out as underground musicians? How does it feel to be the member of the hip hop family, is it more than the love for music, is it an everlasting bond? How does Hungarian hip hop compare to the original style with its African-American roots, and is social criticism a fundamental thread through both? What about hip hop culture in Hungary today? Does it have the same legitimacy and power in the digital world? Where is the line between underground and mainstream, and what is the scene's message in 2018? These are questions the directors have sought answers for.
The creators are especially grateful for those who have supported the realization of the second episode.
INTERVIEWEES
Baranyai Dániel "Eckü"
Blik Dániel
Busa Pista
Dósa Richárd "Ricsipí"
Dulna Róbert "Zenk aka Zenki Mefisto"
Faragó Krisztián "DJ Quick"
Felcser Máté "RendbenMan"
Györe Győző Tibor "DJ Györemix!"
Haász Balázs "MC Gőz"
Halmosi Szabolcs "Bobakrome"
Havas Patrik "Dj Frequent"
Hornyák Patrícia "Poisy"
Jakab András "AZA"
Jávor Márk "Dj Mango"
Kemon Wesley Thomas "MC Kemon"
Koller László "Qka MC"
Ozsváth Gergely "Mentha"
Mohamed Fatima
Papp Timi
Schmél Csaba "Artoscsaba"
Schrank Doma, Sena Dagadu
Simon Bence "Benski"
Süveg Márk "Saiid"
Szabó Miklós Márton "Miki 357"
Vajgel Zsolt Ádám "Zsolaa"
Závada Péter "Újonc"
Zsiga Balázs "Nos' Chez aka Turan Khan"
CREW
Director: Anna Koltay, Esther Turan
Producer: Esther Turan
Co-producer: Viki Trepper, Judit Romwalter, Dóra Nedeczky
Unit manager:  Nikolett Meister
Cinematographer:  Dániel Bálint, Dániel Kóródi
B camera operator: Márton Géresi , Claudia Kovács, Ben Hyde
Assistant director: Balázs Markovics
Gaffer:  Márton Tamus
Sound:  Zoltán Gubinyi, Pál Somló, Bálint Zándoki
Editor:  Antal Szvák
Mastering:  Gábor Deutsch "Anorganik"
Colorist:  Szandra Bognár
Post production: Studio Lamb
Mihály Környei, Zoltán Várfoki, András Kövér, Mihály Fejér, Alexandra Poremba,  Zsófia Eszter Molnár
Graphics: Dániel Blik, Krisztina Jávorszki, Balázs Markovics
Production assistant: Adrienn Erdődy, Krisztina Jávorszki
HARDCORE / PUNK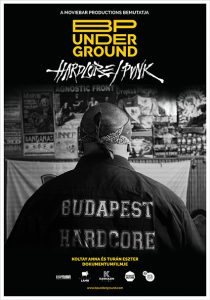 Authentic Hungarian punk is a special breed. It combined Western-European influences with the chaos, fear and rebellion of Hungary after 1989. BP Underground explores the cutting edge hardcore-punk scene of Budapest immediately following radical regime change. Apart from creating a vivid portrait an homage of the youth subculture and music scene in the 90s and the 2000s, the episode focuses on how historical circumstances and the city itself influenced them.
We discover the sociological and the personal background of the subculture through rich archive footage and the testimonies of iconic figures from the era, such as the legendary Tizedes, member of bands like Marina Revue, Bandanas, Tizedes meg a többiek; Jani Riger and András Madár from Böiler; Tamás Rupaszov, the founder of Trottel Records; Dávid Jancsis, a sociologist and corruption expert, member of the band Leukémia; and journalist Péter Uj. We also interviewed former members of Dawncore and Newborn, bands formed during the second wave of Hungarian hardcore: Balázs Soós, Ádám Fellegi, Zoltán Jakab, Tibor Szalkai; Attila Török of Burning Inside; Gergő Tóth of Blind Myself and Kristóf KRSA Tóth of Pannonia Allstars Ska Orchestra. András Bödecs of The Iduro talks about his connection to the subculture; Pál Somló of Shellbeach, Bálint Szollár and Tamás Kuttner of Bridge to Solace; Balázs Pándi, journalist and drummer; as well as the curator Kata Oltai all helped us to explore the era and get to the bottom of the hardcore/punk scene.
They share their personal stories and their reflections on the movement, while we dive into the historical locations and infamous venues of the time, such as Fekete Lyuk (Black Hole) in Golgota street, Total Car at the Nyugati Railway Station and Kultiplex in Kinizsi street.
We find our answers to questions like: did the chaotic time of regime change affect subcultural life? Are the key figures of the era still active today? What do they think about the movement now, decades later? How did it all affect their lives and what's it like to look back at their roots? Where did that visceral criticism of Hungarian society come from and does their message still resonate with the contemporary generation?
INTERVIEWEES
András Bödecs
Ádám Fellegi
Zoltán Jakab
Dávid Jancsics
Anna Koltay
Tamás Kuttner
András Madár
Attila "Tizedes" Márton
Kata Oltai
Balázs Pándi
Tamás Rupaszov
János Riger
Balázs Soós
Pál Somló
Tibor Szalkai
Bálint Szollár
Kristóf "KRSA" Tóth
Gergő Tóth
Attila Török
Esther Turan
Péter Uj
CREW
Director: Anna Koltay, Esther Turan
Producer: Esther Turan
Co-producer: Viki Trepper, Judit Romwalter
Producer assistant:  Dora Nedeczky
Unit Manager: Berta Rozgonyi
Cinematographer: Daniel Balint
Mastering: Gábor Deutsch "Anorganik"
B camera operators: Domonkos Rónai, Dániel Kóródi, Márton Géresi
C camera operator : Krisztián Éder
Editor:  Réka Pálfalvi
Colorist:  Eszter Nagy, Szandra Bognár
Sound: Pál Somló, Bálint Zándoki
Gaffer: Marci Tamus
Camera assistant: Ádám Barta
Production Assistant: Laura Gyenge
Post production: Studio Lamb
Mihály Környei, Zoltán Várfoki, András Kövér,
Antal Szvák, Mihály Fejér, Alexandra Poremba, Zsófia Eszter Molnár
Title Soundtrack: Rendben Man – Máté Felcser
Graphic Design: Dániel Blik
Still photographer: Bernadett Fejér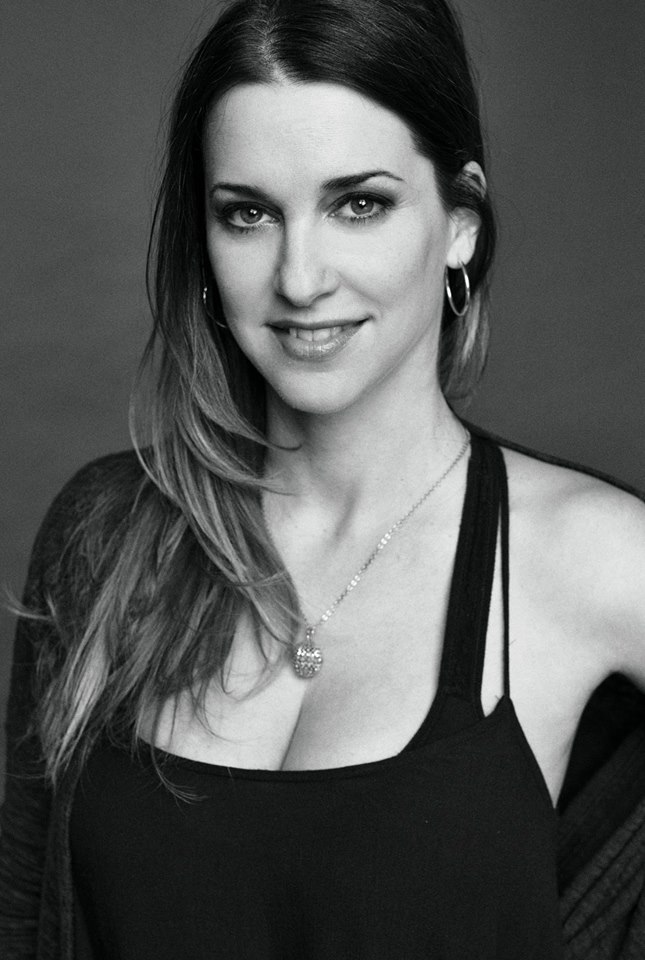 ESTHER TURAN


Director/Producer
Esther is a Hungarian Film Academy graduate in TV directing and has been producing award-winning films since 2004 through her company Moviebar Productions. Her experience includes a wide range of productions from major TVCs for well-known brands,  through auteur-driven films as well as studio features to European TV series (Swoon – Mans Marlind, Bjorn Stein 2018; The Field Guide to Evil – Peter Strickland's segment, 2018; The Man Who Was Thursday – Francois Arnaud, Jordi Molla, 2016; Maximilian – Andreas Prochaska, 2016) BP Underground is her directorial debut. She's also developing her first feature film with the support of the Hungarian National Film Fund.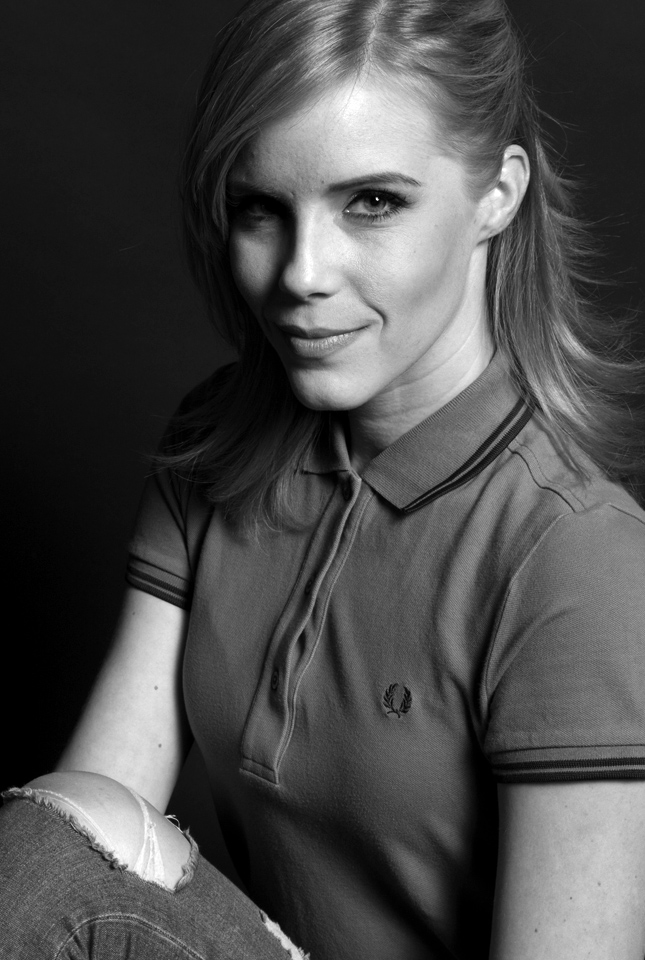 ANNA KOLTAY


Director
After receiving her MA in Communication in Hungary, graduated from the London College UCK specialising in Media and Journalism. She works at the Hungarian state channel, MTV since 2012 in various positions: she's the reporter and presenter of several programmes dealing with public and political issues, as well as factual entertainment content. Since 2016 she is the permanent presenter and editor of the Cultural Department of the Hungarian Television. By completing BP Underground she was lucky enough to combine both of her field of expertise: the Hungarian underground scene and the documentary genre itself.
Press photos: Bernadett Fejér
Toldi premiere pictures: Eszter Gordon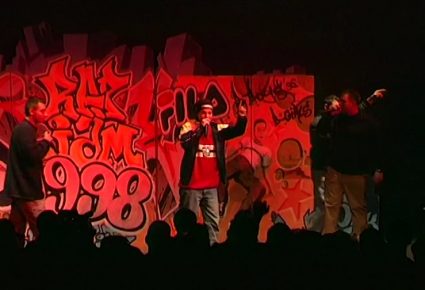 Finally, people can watch the BP Underground Hip Hop documetary all around the country. Check out the full article on film.hu